A well tied knot is vital if you are to be a successful angler. Below are some key points to remember when tying any knots.
Choose the right knot for the purpose.
All knots should be wetted before being drawn tight.
Draw the knots tight, slowly and firmly.
A knot should look right, if not cut off and start again.
When trimming a knot, allow enough line to cover any slippage of the knot.
Practice makes perfect, practice knots at home.
There are many fishing knots that you could use, the ones described below you should find very useful.
Palomar Knot

Loop Knot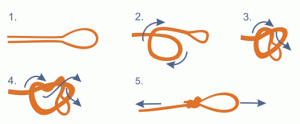 Loop to Loop Knot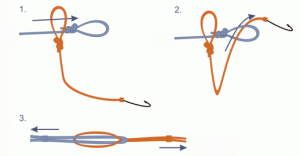 Half Blood Knot